In the first part of this series, we concluded with the expectation that the gap in value between the most special cars and those produced in larger numbers will increase. This is a process that has already taken place in the art market. We also noted that changes among collectors are expected to take place, another parallel the classic car market shares with the art market.
Lees meer op de site van JBR Capital: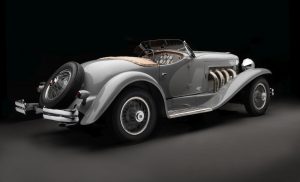 1935 Duesenberg SSJ Roadster by LaGrande. Auctioned by Gooding & Company in August 2018 for 22 million dollars.